Summers on Vancouver Island - Five fabulous places to visit on the Island
Posted by Gillette & Associates on Tuesday, June 7, 2022 at 11:15 AM
By Gillette & Associates / June 7, 2022
Comment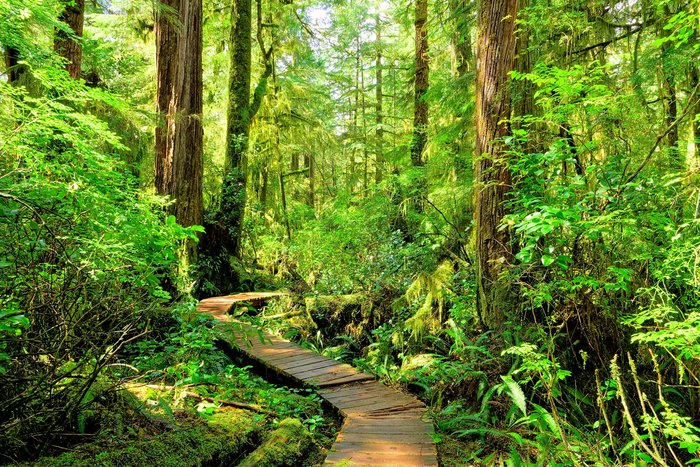 With the summer season right around the corner, we're fortunate to have Vancouver Island's beautiful surroundings easily accessible. We're quite an active and outdoorsy group at Dg & Associates, and we take pride in being centrally located in Nanaimo on east Vancouver Island where all the Island's vibrant surroundings are conveniently reachable within minutes or a couple of hours. We've curated a short list of a few awesome places to explore this summer!
The Island is renowned for its natural outdoor beauties, an idyllic summer sanctuary with untamed beaches and endless hiking, camping, and paddling adventures. It also provides ample opportunities to unwind on its scenic golf courses and lush vineyards. The Island is a unique place to live and experience. While most of what the Island offers can be accessed year-round for outdoor activity and sports, summer is ideal for taking advantage of these adventures.
Five fabulous outdoors adventures to visit this summer on the Island:
Tofino/Ucluelet
Tofino is arguably one of Canada's most famous beaches, and Uculet is becoming a world-renowned fishing location. The pristine beaches and the open ocean have led Tofino to be one of the most popular surfing destinations in North America, known as the "Surfing Capital" of Canada. Whether you want to go for a beach walk, a walk through the community, or the rainforest, it's all super close!
Westwood Lake + Trails
Westwood Lake is a lovely non-motor sports lake and trail located within Nanaimo city, with an easy-to-navigate approx 6km trail looping the lake for walkers and runners. The hidden gem in this location is the smaller trails behind Westwood, which head up into the mountain offering a more intense adventure - this is proudly one of our Nanaimo backyard treasures. An endless forest filled with trails for mountain bikers, trail runners and hikers.
Coombs & Horne Lake Caves + Camping
Coombs is a super popular small community on Vancouver Island. It started as an Old Country Market providing fresh produce to travellers heading to the west coast of Vancouver Island. The Coombs Old Country Market is a landmark of Coombs, with a mixture of shops, eateries and a great selection of ice cream, including gelato! Mostly offering local treats and artisan finds from local farms. Venture towards the back of the area and you'll find Cuckoos restaurant, misplaced from the Mediterranean, Italian Trattoria and Pizzeria! A must, if you're in the area. Twenty minutes away is stunning Horne lake with campground and cave exploring!
Parksville Beach
World-renowned for its vast tidal sand flats and sun-warmed saltwater. Parksville beach was recently named one of the top six beaches in North America by Better Homes & Gardens magazine.
Victoria Harbour
The Victoria Harbour, including the Inner Harbour, is one of the most beautiful harbours in the world. Filled with lots of nearby shops and restaurants, and famous outdoor city walking. At night, the harbour is known for its panoramic night view and skyline, lit up by the iconic old Victorian Fairmont Empress Hotel and the BC Parliament buildings.