July Market Stats
Posted by Gillette & Associates on Monday, August 1, 2022 at 10:01 AM
By Gillette & Associates / August 1, 2022
Comment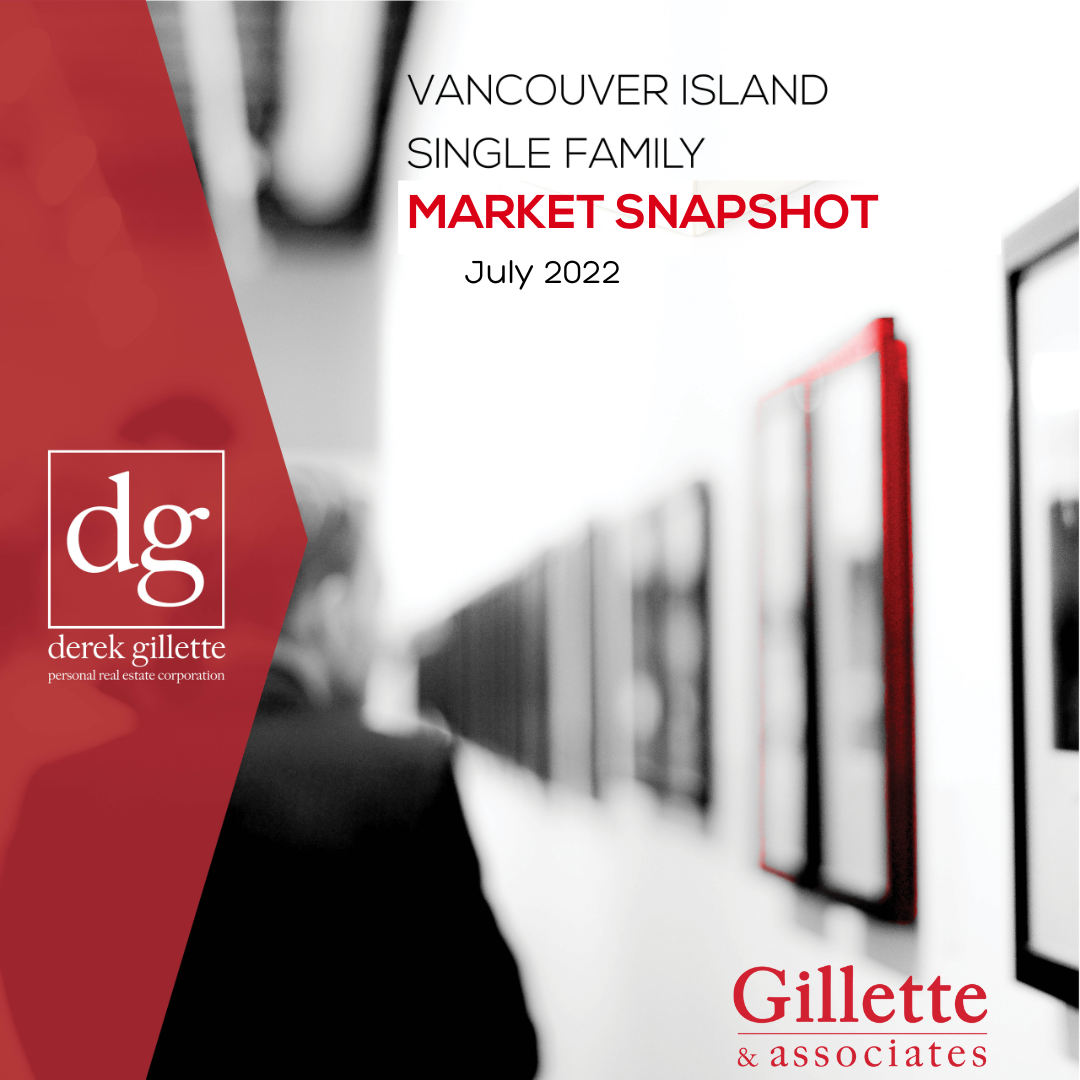 Increased Supply
Increased inventory in the housing market is something that people have been wanting to see for the last couple of years. From July 2021 to July 2022 we have had 223 new listings in July for a 60.43% increase in the amount of single family homes listed for sale. Inventory in Nanaimo has been slowly rising for the last few months, which has helped home sellers feel more confident in listing their home for sale and knowing that they will be able to find a new home to move to.
This increase in inventory also provides more choice to homebuyers and decreased the amount of multiple offer transactions in the real estate market resulting in potential buyers being able to have a suject to the sale of their home when purchasing before putting their home on the market. This means that there are more homeowners ready to list their home than July 2021.
Decreased Demand
July saw 81 single family homes reported sold, which is 42.14% less than July of 2021. This is also 25% than June 2022. While demand was signicantly changed, the average sale price $878,302 meaning that the value of transactions has changed by less than a percent.
A factor in this change in demand could be interest rates and inflation. With another .75% increase having been announce July. 13th. These rate increase have now started to impact mortgage affordability by increasing the qualifying rate that a potential buyer must be able to afford. This has also increase monthly mortgage payments. Higher payments combined with an inflation rate of over 8% has lead to an overall higher fuel and food costs.
Effect of Increased Supply, Decreased Demand
This translates to a shift in the housing market that will mean the avgerage days on market will be longer and there will likely be fewer multiple offer transactions. This has already been seen with an average days on market increase to 30 days, up from 21 in June of 2022. The sale to list price ratio has also dropped slightly to 98.1%.