The Holiday Light displays seem to have stepped up a notch this year! We are so appreciative of the amazing effort made by our community. We thought we'd add a little extra fun to your Holiday Light viewing with a Contest!
Holiday Light display Scavenger Hunt Contest details;
Head out for your evening Holiday Light tour accompanied with your favourite cup of hot chocolate and special tunes and your Scavenger Hunt cards for a little family fun
You can start with our suggested route or pick your own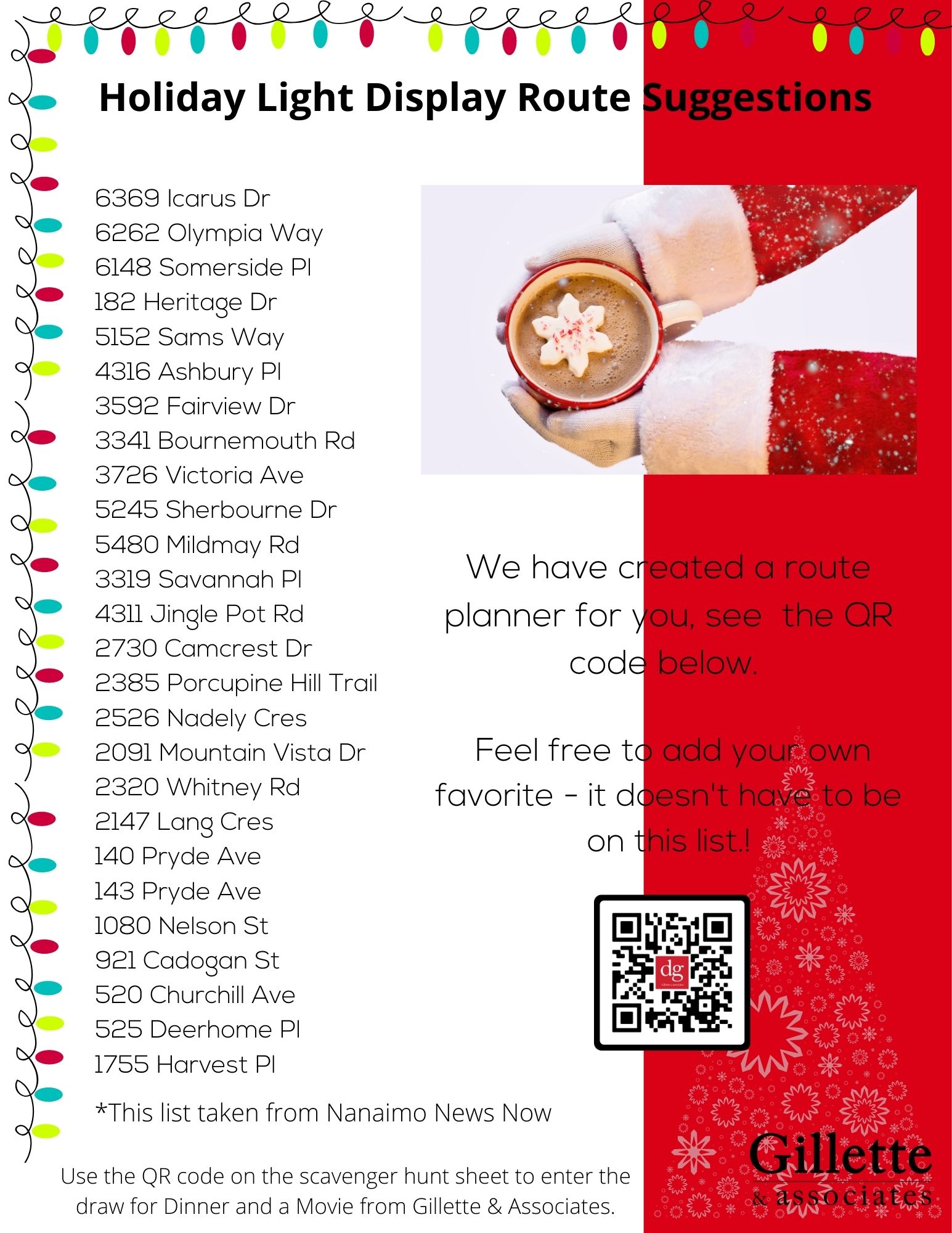 Click here to view our holiday map!
Remember to rate your favourites, we like using the ranking system from 1-10 but use whatever works for you.
After your tour, please remember to send us your vote for your favourite light display so we can enter your name for a draw for Dinner and a Movie for your family. (Use the QR code on the Scavenger Hunt cards for the link to cast your vote and enter the draw, or click here)
But most of all, have a wonderful tour and enjoy!
Contest open until January 5th, 2021
Contest prize draw will be on January 6, 2021. The address with the most votes will win a gift as well.